Archive of past DOGtime events:
You are cordially invited: CONSTRAINED BY SPACE
Exhibition by DOGtime 3 – Friday 21 December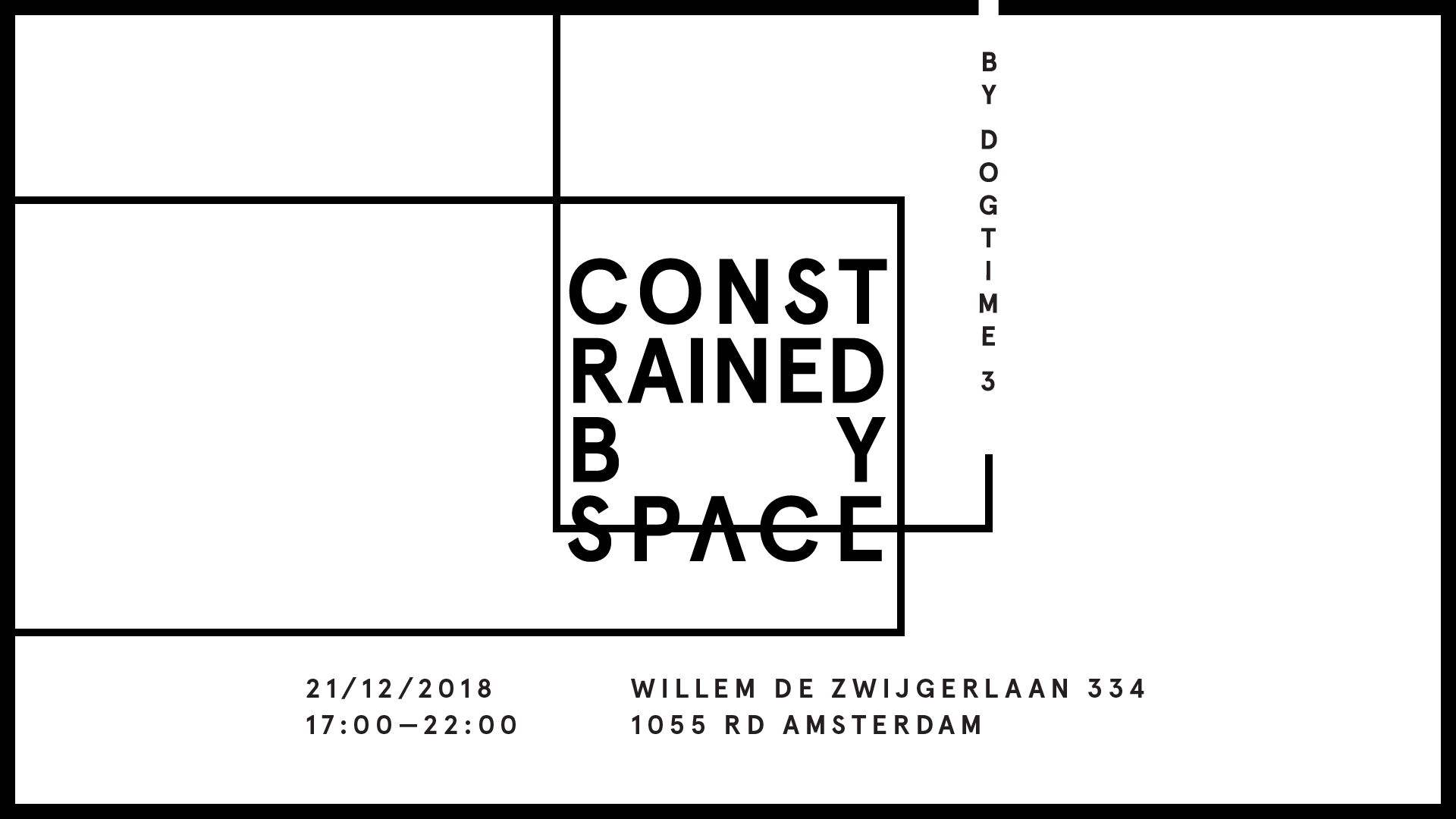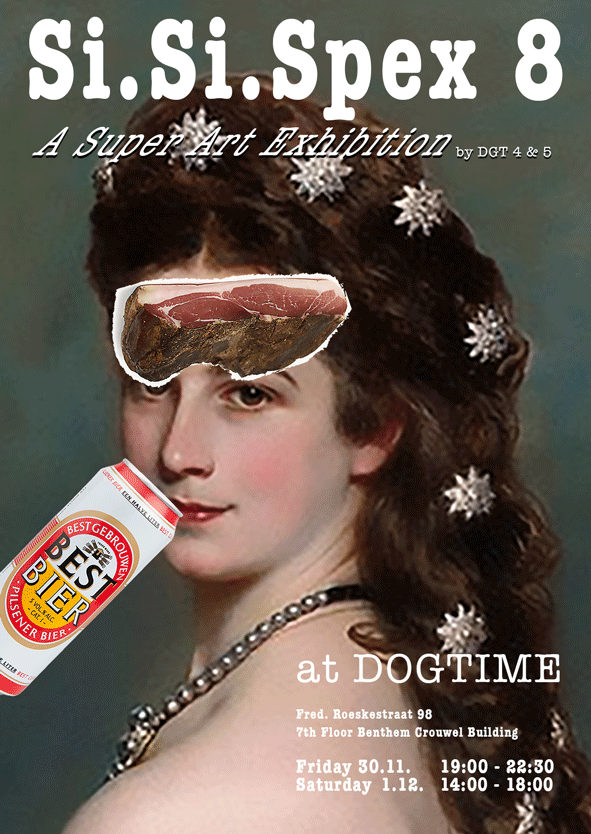 You are cordially invited
Si.Si.Spex.(8) 
The Site, Sight, Specific Exhibition by DOGtime 4 & 5
Opening: Friday 30  November 19:00 – 22:30
Open: Saturday 1 December 14:00 – 18:00
Location DOGtime:
7th floor Benthem & Crouwel building
Fred. Roeskestraat 98 Amsterdam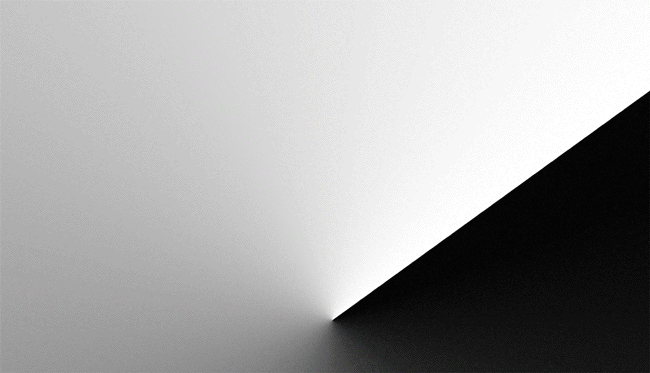 You are cordially invited:
The Site, Sight, Specific Exhibition 
by DOGtime 4 & 5
Opening: 
F
riday 
1  December
 19:00 hrs
– 22:30hrs
 Open: Saturday 2 December 14:00hrs – 18:00hrs 
7th floor Benthem & Crouwel building
Fred. Roeskestraat 98 Amsterdam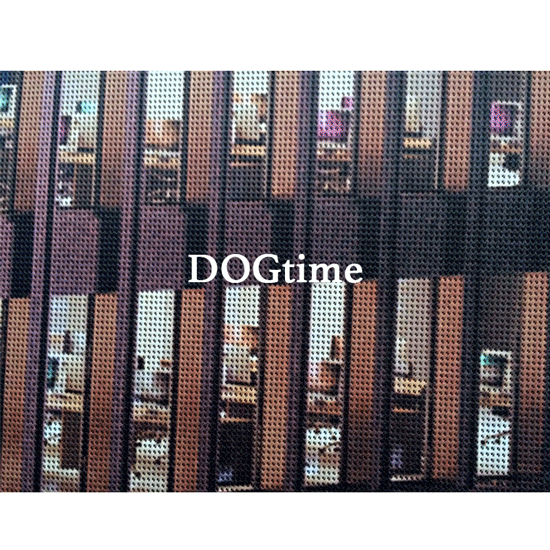 You are cordially invited
DOGtime graduation show 2017, Gerrit Rietveld Academie
Fred. Roeskestraat 96/98 Amsterdam
Location DOGtime: 7th floor Benthem & Crouwel building + waterfront
DOGtime Fine Art: Russell Joyce – Ralph Roosen – Marlous Verburgt – Hilde Viëtor
DOGtime Interaction Design and Unstable Media: Olaf Baars – Martine Folkersma – Katia Papanikola – Marieke Verkoelen – Alex Zakkas
Wednesday July 5 – 16:00 / 21:00 OPENING
Thursday July 6 – 11:00 / 21:00
Friday July 7 – 11:00 / 21:00
Saturday July 8 – 11:00 / 20:00
Sunday July 9 – 11:00 / 16:00
AANMELDEN VOOR DOGtime / APPLYING FOR DOGtime
AANMELDEN VOOR DOGtime –
er zijn nog EXTRA TOELATINGSSPREEKUREN!
Maak een afspraak via:
https://rietveldacademie.nl/nl/page/516/admissions-dutch-students en klik de link DEELTIJD om in het afspraakformulier te komen.
Na positieve beoordeling van je portfolio tijdens het spreekuur, ga je door naar het toelatingsexamen op 22 juni.
APPLYING FOR DOGtime – there are still EXTRA CONSULTATIONS!
Book an appointment through:
https://rietveldacademie.nl/en/page/518/admissions-international-students and click the link PART-TIME PROGRAMME to enter the appointment form.
After a positive assessment of your portfolio during the consultation, you pass on to the 2nd admission round; the entrance exam of June 22.
DOGtime in Barcelona – februari 2017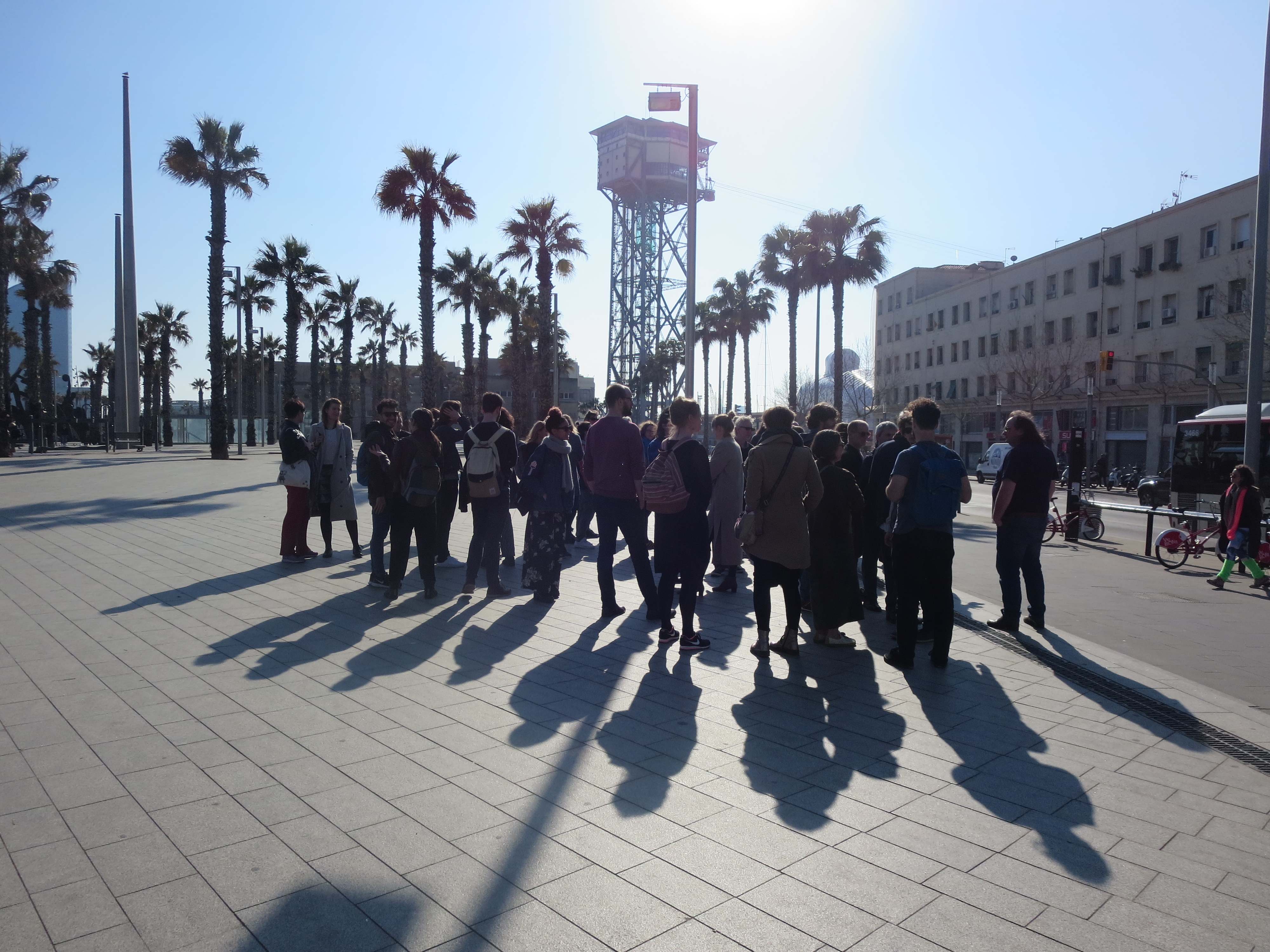 OPEN DAY 27 January 2017
During the annual OPEN DAY of the Gerrit Rietveld Academie on Friday 27 January 2017 all departments and workshops will open their doors from 10AM – 6 PM to show all aspects of studying at the Rietveld.
DOGtime runs special opening hours: 2PM – 7.30PM
Programme Open Day DOGtime – Doing DOGtime
14.00 – 19.30  location: BC building, 7th floor
14.00 – 19.30  Especially for Doing DOGtime Open Day,
curated presentation of works from DOGtime 4
& Open Studio DOGtime 3 en 5
14.00 – 19.30   Open Office DOGtime & possibility for talks and meetings with students, teachers & alumni
17.00 – 19.30   Admission consultation DOGtime – by DOGtime teachers
We welcome you to walk around, see the presentation and ask the teachers and students questions.
You do not need to register to visit.
Visiting address DOGtime: Fred. Roeskestraat 98
Benthem & Crouwel Building (BC), 7th floor
Entrance at the street-side of the building (especially after 18:00)
Between 14:00 – 18:00 you can also enter via the main entrance of the BC building
SiSiSpex (6) – Friday 25 & Saturday 26 November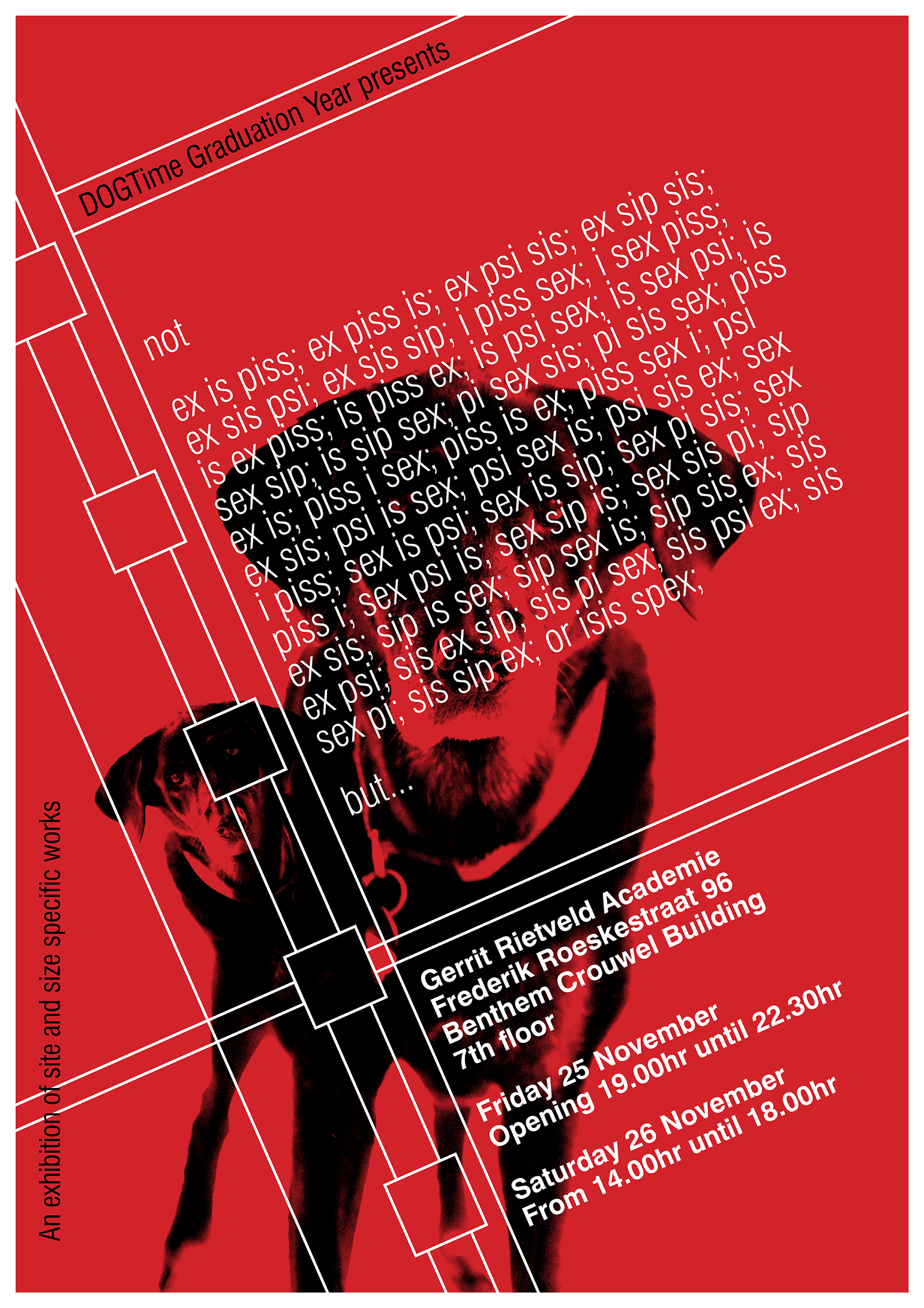 Buning Brongers prijswinnaars 2016
We are proud to announce: our alumnus Steffen Vogelezang (graduation 2014)  is one of the six prize winners of the Buning Brongers Prize. www.buningbrongers.nl/index.php/de-prijzen/prijswinnaars-2016
The exhibition is from 3 – 18 December in Arti et Amicitiae in Amsterdam. The award ceremony will be during the opening of the exhibition on Friday 2 December 17:00.
DOGtime Graduation Show 2016
Friday 29 January Open Day DOGtime
The Open Day 2016 of the Rietveld Academie is on Friday January 29th from 10h00 – 18h00, DOGtime has additional opening hours from18h00 -21h00 and starts at 14h00.
During the Open Day all departments present themselves by means of exhibitions and other presentations. DOGtime will present itself on the 7th floor of the Benthem and Crouwel building. Teachers and students are open to answer all sorts of questions about live at Rietveld in general and DOGtime in particular.
Open Consultation hours
During the Open Day you also have the opportunity to show your portfolio to one of our teachers during the open consultation hours of DOGtime from 16h00 – 18h00. You do not have to make an appointment, but do register through apply@rietveldacademie.nl.
In short: the Open Day is a good way of finding out what a study at the Rietveld Academie is about. More information on the open day.
DOING DOGtime at the DOGtime studios
14.00 – 21.00 Open Office
16.00 – 18.00 Portfolio consultations
18.00 – 21.00 Presentation Eddie the Eagle special
location: BC building, 7th floor
from 18:00 entrance via streetside: Fred. Roeskestraat 98 (same location on the 7th floor)
SiSi Spex opening 4 December
We warmly invite you to
A site-specific special exposition of DOGtime
Graduating students from the Fine-Arts and IDUM department 
show their work, 
while 
in the midst of their last year of studies
and about to move to a new building
Before leaving our working areas in the former TNT building
we turn its walls and spaces into 
Si
–
Si
–
Spex
Friday December 4th at 19.00 
Fred Roeskestraat 117B – Go through the gate 
Opening Friday December 4th at 19.00 
Friday      19:00 till 23:00
Saturday 13.00 till 18.00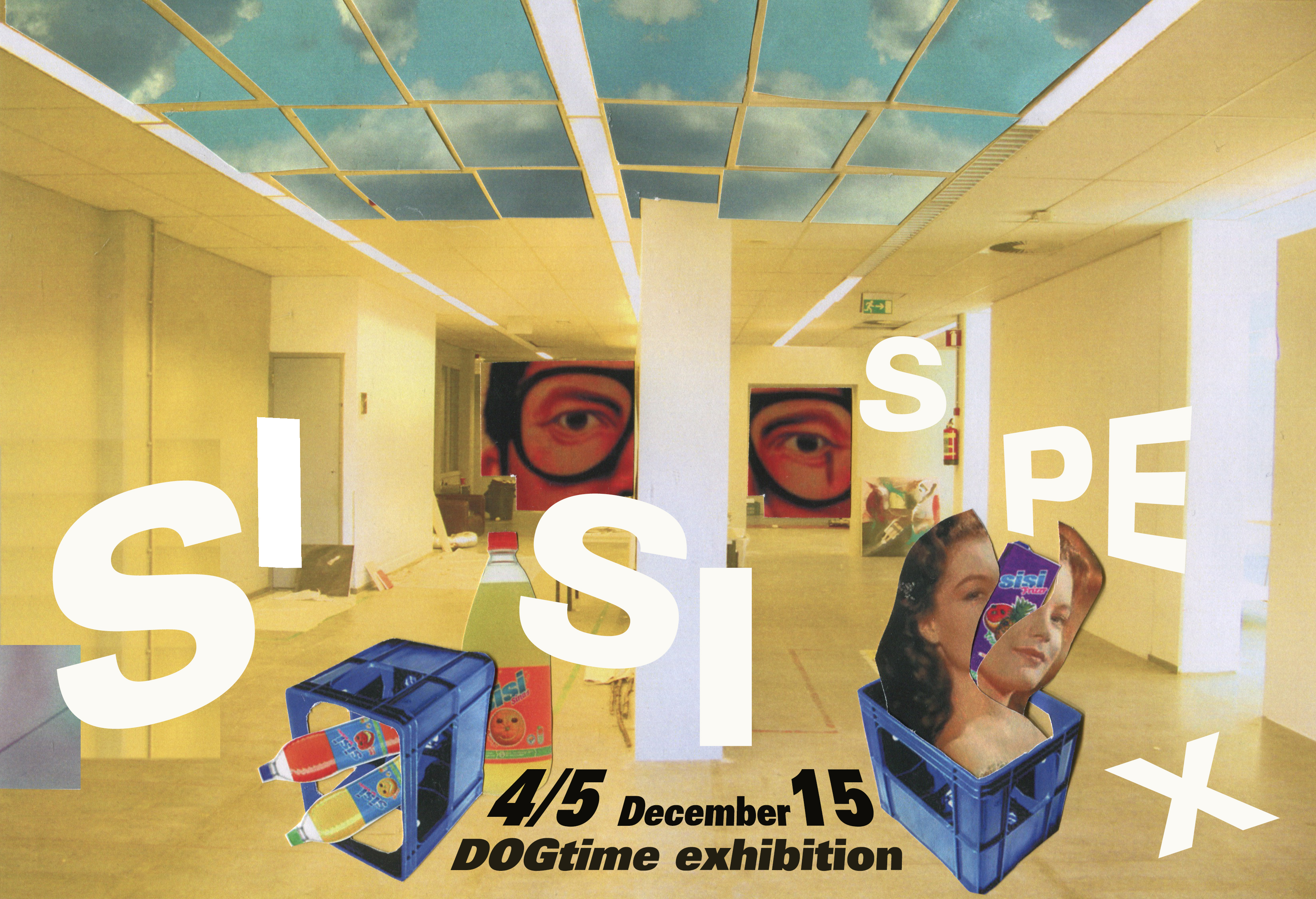 DOGtime mosseldag 4 September
DOGtime starts the new DOGtime year with the traditional mosseldag on Friday 4 September, 18.00 sharp.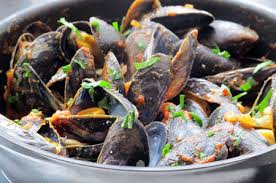 After Manel's welcome speech (18.15) and handing out of schedules and other logistic information. The selected DOGtime lecturers will cook for you (18.30) mejillones a la plancha. Diner starts at 19.00: mussels & salad, bread & fruit, wine & water. After dinner we clear & clean together (21.30).
Mosseldag is a DOGtime tradition of over 10 years, miraculously it hardly ever rains on Mosseldag.
DOGtime GRAduation Show 2015
You are cordially invited to the DOGtime GRAduation Show 2015
at Gerrit Rietveld Academie/Benthem & Crouwel Building, Fred.Roeskestraat 96, Amsterdam
Joubin Zargarbashi, Saliou Traoré, Carolien van Mol
Karina Pálosi, Jasmin Levy, Dorien Immig, Ilona de Wind
Mohammad Osman, Derck Littel, Haviv Ajzenberg, Maja Beun
Robert Perez Gayo, Maarten Schuurman, Radovan Misovic
Opening : Wednesday, July 1 (4pm — 9pm)
Thursday, July 2 & Friday July 3 (11am — 9pm)
Saturday, July 4 (11am — 8pm)
Sunday, July 5 (11am — 4pm)
4pm Diploma ceremonies
(by invitation only)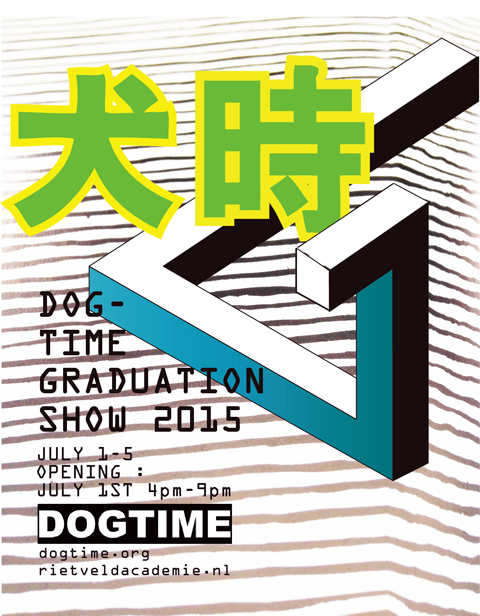 Graduation Show Rietveld Academie 1-5 July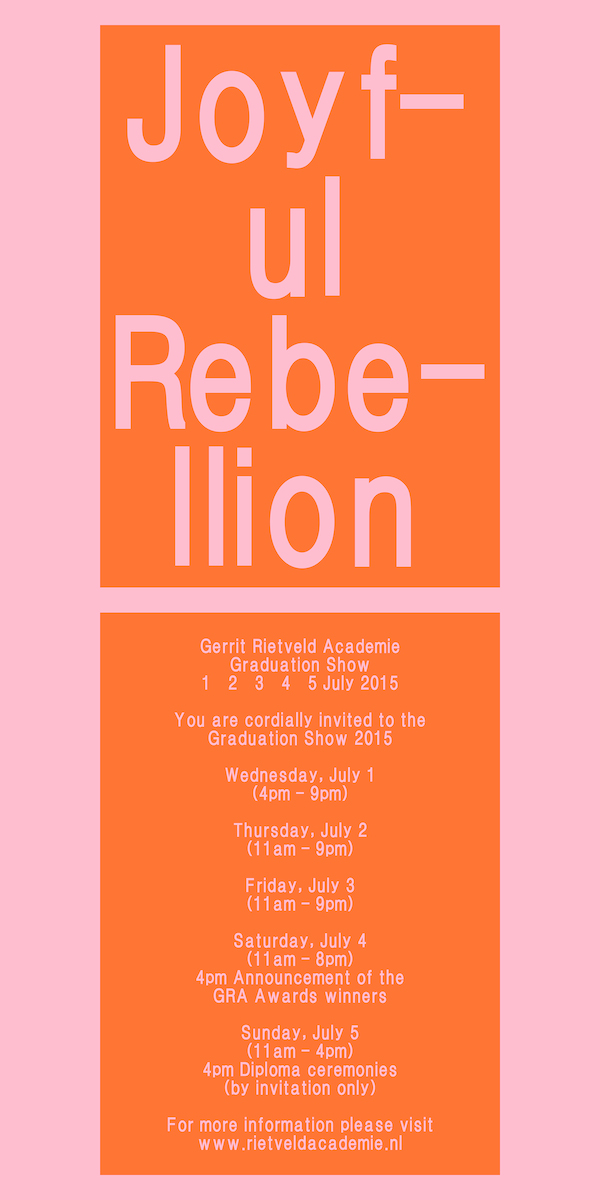 Mariken Wessels: Taking Off. Henry my Neighbor
Mariken Wessels (DOGtime alumna 2008) new artist's book: Taking Off. Henry my Neighbor  was published by APE (Art Paper Editions) and presented at the Offprint art- and photo book fair in the Turbine Hall of the Tate Modern in London.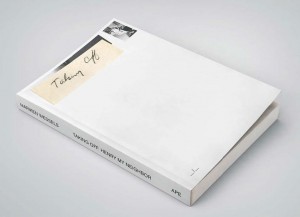 The first presentation in Amsterdam is Thursday 28 May at 5.30 pm at the stand of Johan Deumens Gallery at the Amsterdam Art Fair. Joachim Naudts (curator at FotoMuseum, Antwerp) will provide an introduction to Mariken Wessels' new artist's book.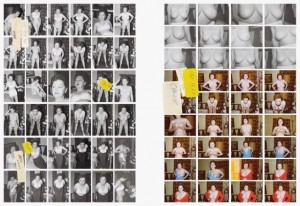 Taking Off. Henry my Neighbor is a true picture story about failed marriage, sexual frustration and voyeurism. Through people she'd met in the United States, Wessels gained access to the entire archive of Henry, the room in which he made his work, as well as full consent for the free reuse of his materials. Henry's works amount to about 5,500 nude photos, 40 cut-ups and 17 clay figurines. The archival vertigo of amateur art is now embedded within Wessels' reconstruction of his marriage, life and works. Taking Off. Henry my Neighbor invites you to peep into Henry's life and his twisted vision of Martha: his former spouse and mus
Rutger van der Tas wins Van Gogh award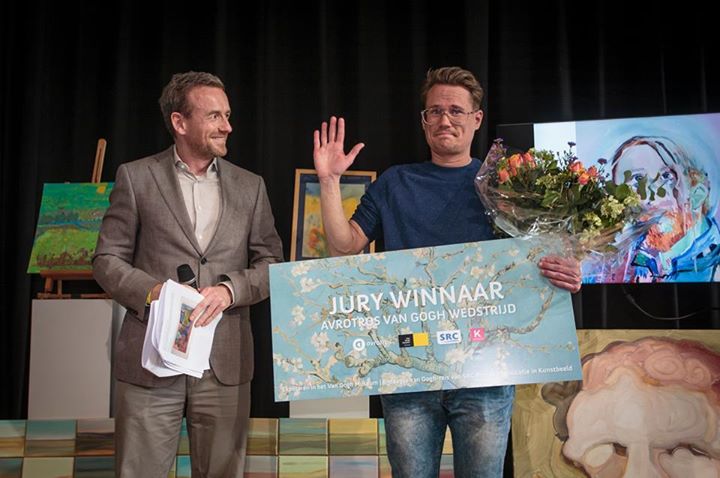 Rutger van der Tas (DOGtime alumnus 2014) won the AVROTROS Van Gogh competition with his work 'Holy G' on 17 May. AVROTROS started the competition, because to the 2015 Van Gogh year. The assignment was: get inspired by Vincent van Gogh.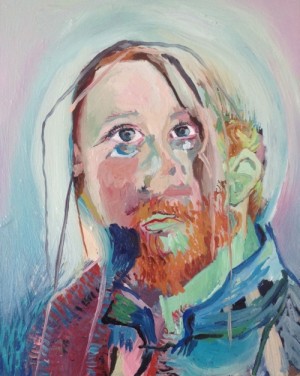 "The jury decided unanimously that 'Holy G' by Rutger van der Tas was the winning painting. We are impressed by Rutger's technique. 'Holy G' is a genuine painter's painting."
The work by Rutger van der Tas will be exhibited in the Van Gogh Museum in Amsterdam in July. A selection of the entries is exhibited in VonderCS till 28 May, Vondelpark 3 in the Vondelpark. Entrance is free.
FUTURE MARKET 7 April
TUESDAY APRIL 7th – 12.00 till 13.30 main hall Rietveld building FUTURE MARKET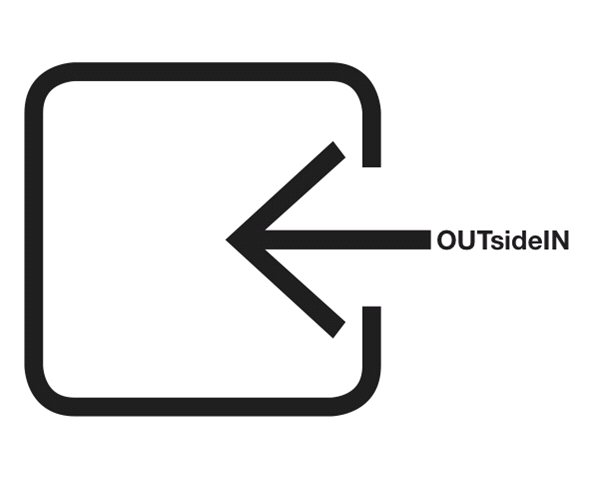 with information from: Funds: Mondriaanfonds – Stimuleringsfonds – Amsterdams Fonds voor de Kunst – Materiaalfonds Education: Sandberg Instituut Ma – Dutch Art Institute Ma – Master Artistic Research Amsterdam – Frank Mohr Ma – De Ateliers – Academie voor Beeldende Vorming Business Support: Cultuur en Ondernemen – Belastingdienst – Pictoright – www.beroepkunstenaar Work spaces: Amsterdams Grafisch Atelier – Vrij Glas – Broedplaatsen Professional associations: FNV-KIEM – BNO – BBK Residencies: Trans Artists/Dutch Culture – Air Nieuw en Meer – WOW
INTERNET YAMI ICHI 9 & 10 May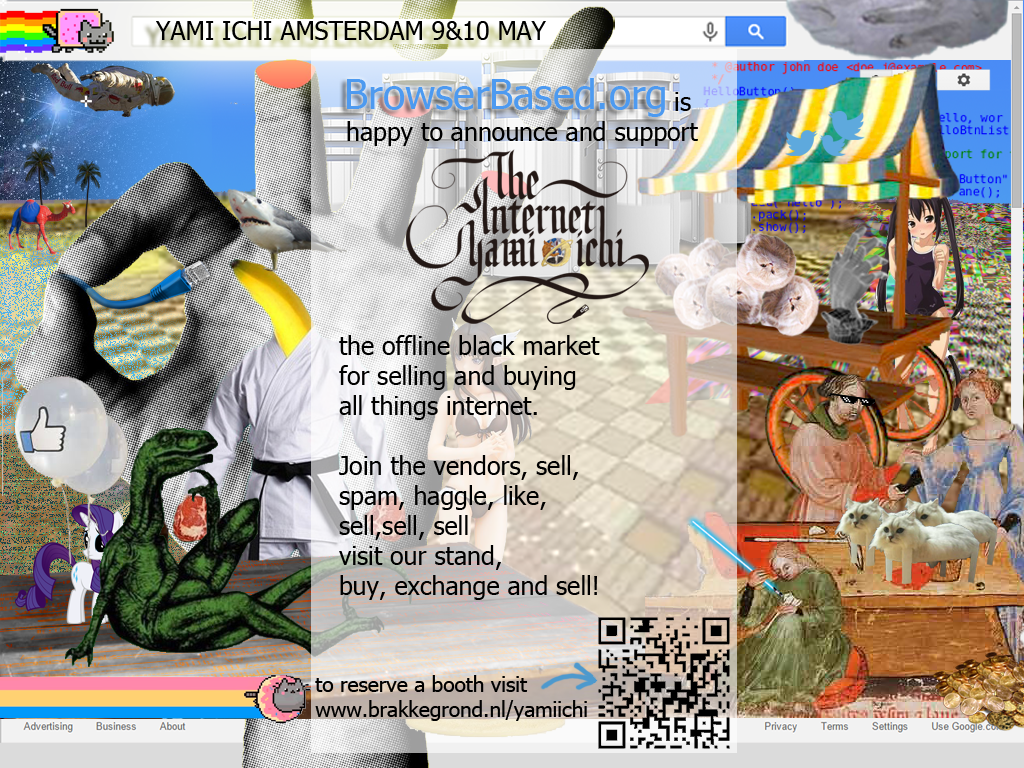 ARE YOU ALIVE OR NOT? DOGtime @ UNCUT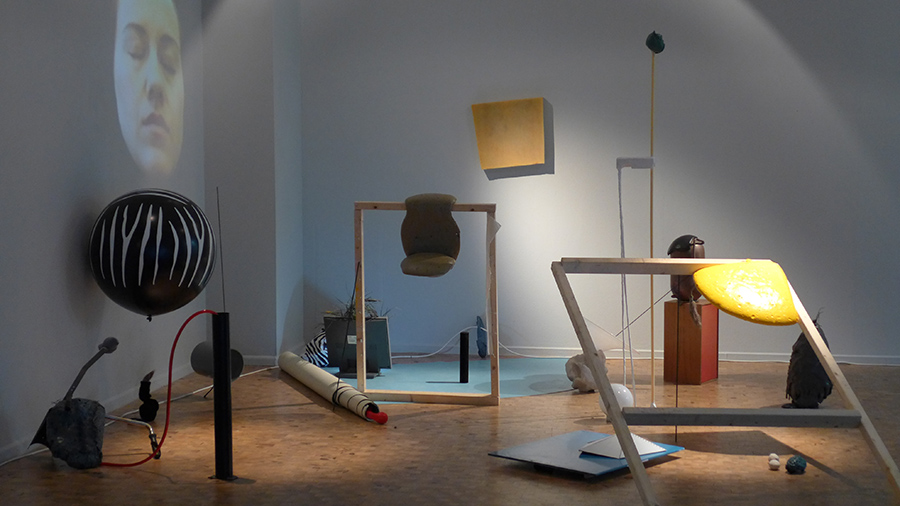 OOO: Object Oriental Opera (photo: Alex Zakkas)
Please check here to have a lively impression of the work by DOGtime IDUM & FA 3 for UNCUT 2015
ARE YOU ALIVE OR NOT? Looking at ART through the lens of THEATRE
March 18–22, 2015 Conference-festival at De Brakke Grond
This project takes it's inspiration from Claire Bishop's Artificial Hells, Participatory Art and the Politics of Spectatorship: 'It is hoped that these chapters might give momentum to rethinking the history of twentieth-century art through the lens of theatre rather than painting or the ready-made", offering students to familiarize themselves with Artaud, Brecht, Badiou, Bakhtin, Boal, Rancière a.o. through theoretical infusions and artistic research.'
About 35 works will be displayed in a theatre, intersecting with a symposium convened and moderated by guest-curators.
Please check areyoualiveornot.rietveldacademie.nl to find out more details about the programme.